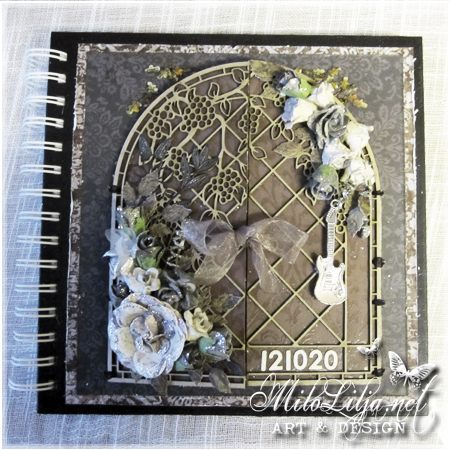 The gate is from the Dusty Attic.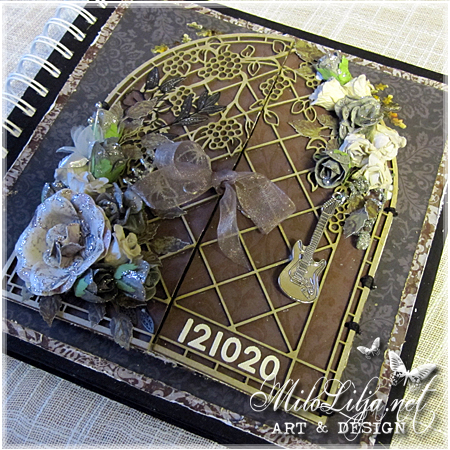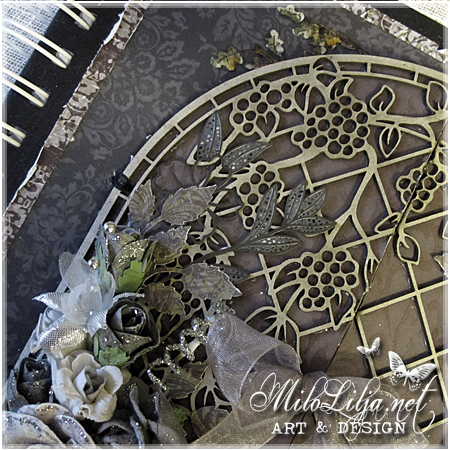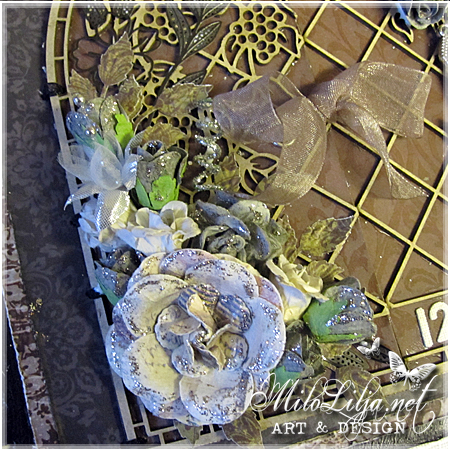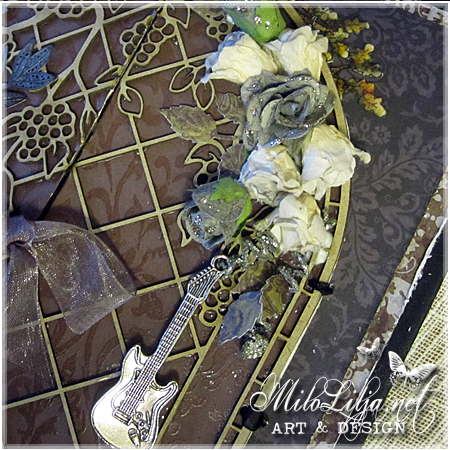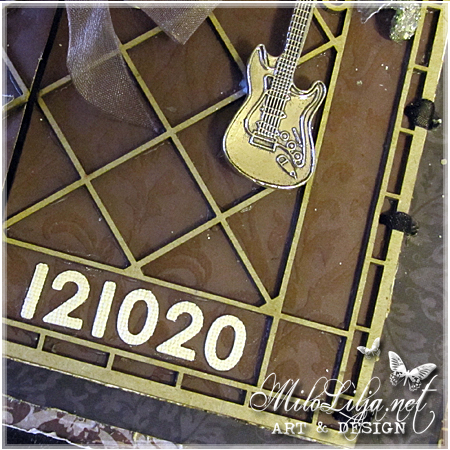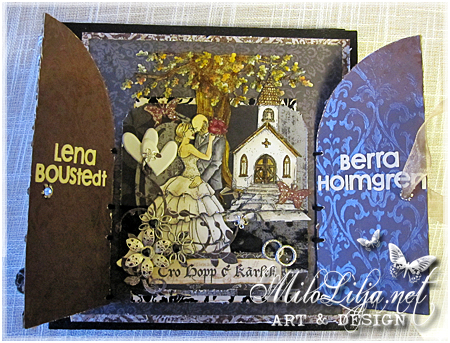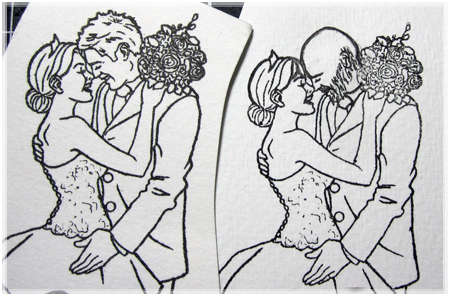 I put a tape on the mans head when I add
color from a stamp pad, and take away the
tape before I stamp the couple on paper.
Then I draw a new head without hair, so
the motive will fits to the owners of the
guestbook. I also add some beard to the man,
and some hair to the woman.
The stamp with hair is made by PhunnyFace.