All in the US will be celebrating Thanksgiving on November 28th.
That celebration is unique, I think. As the US is the home of
our illustrious leader, we are celebrating with Rick.
Now if you have previously signed up for THE newsletter, at
Rick St Dennis, you will have received your first freebie named
"Priscilla Pilgrim". Isn't she cute? If you missed out on the
newsletter sign-up, Priscilla can still be purchased here.
Then you can join in the fun and enter this month's challenge
at the Sparkle and Glitter blog of Rick St Dennis.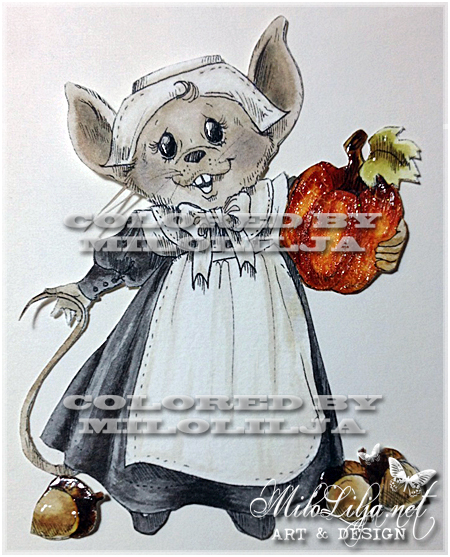 Here can you see my colored up Pricilla Pilgrim.
I will make a project with her later.