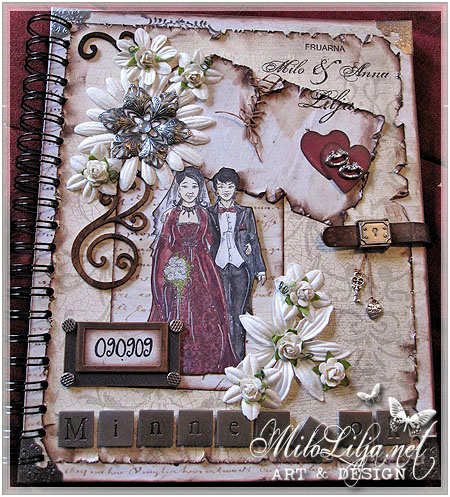 When I got married with my lovely wife Anna, 090909, we made lots
of stuff ourselves. I made this guestbook for the visitors to write in
at the wedding party.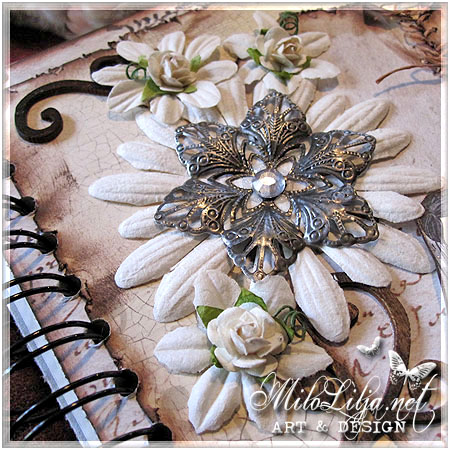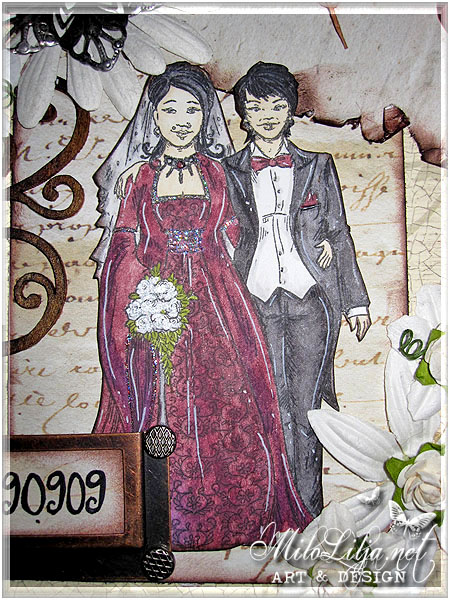 As a present we got a stamp from Vilda Stamps with me and my wife.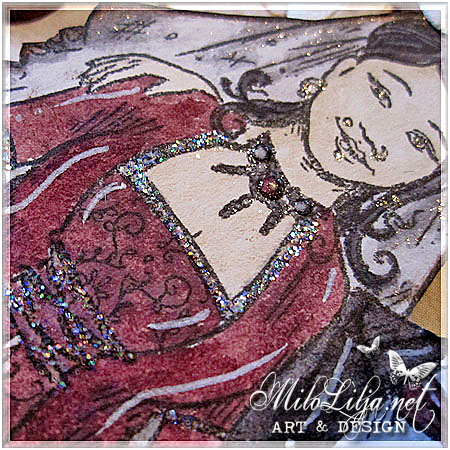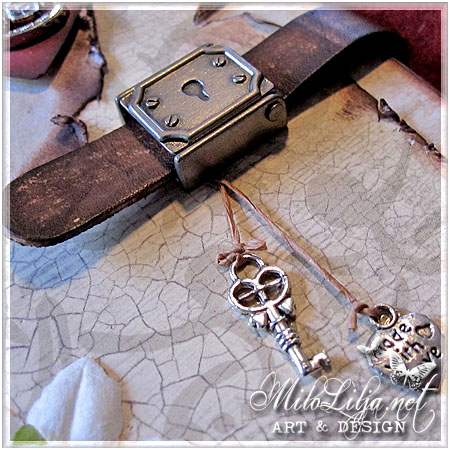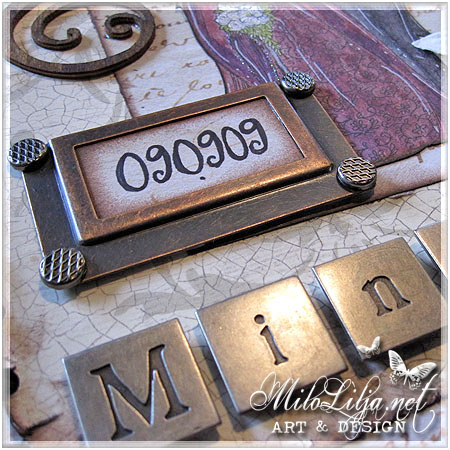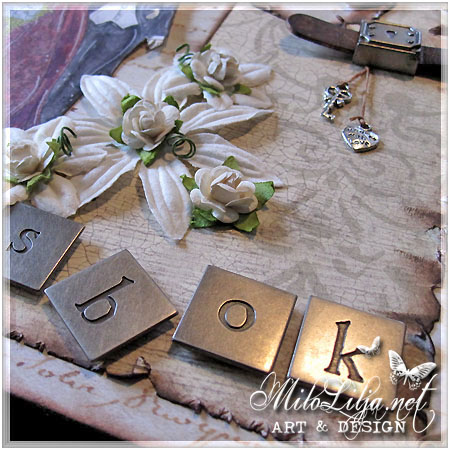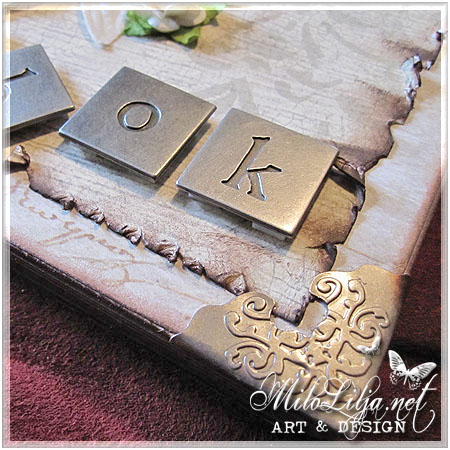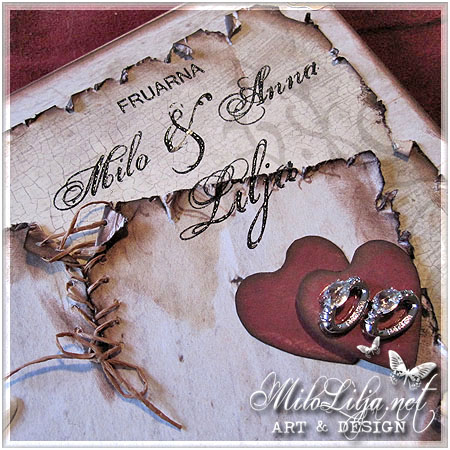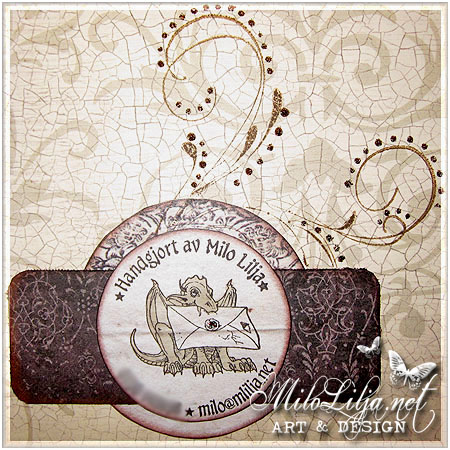 The back of the guestbook. The stamp is from Third Coast.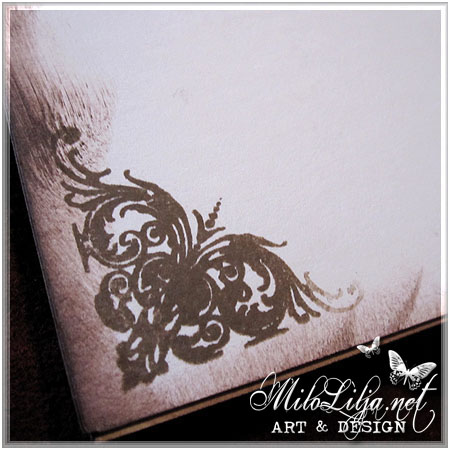 Every paper inside the book looks like this.