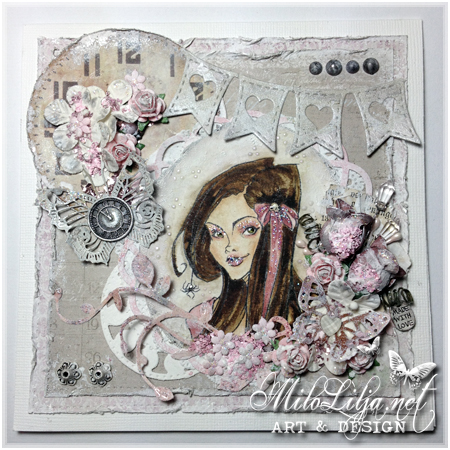 This is my first creation for the company Simply B Stamps.
Betty asked me to join their Simply SteamPunk challenge team,
and that makes me very happy. I really love her steampunk stamps.
This was made for the challenge "Clocks/Timepieces".
Run over to Simply SteamPunk challenge blog and join the challenge!
You can also see the other team members art in there!