This is an inspiration card for Scrapbutiken.
Stamp: Inkadinkado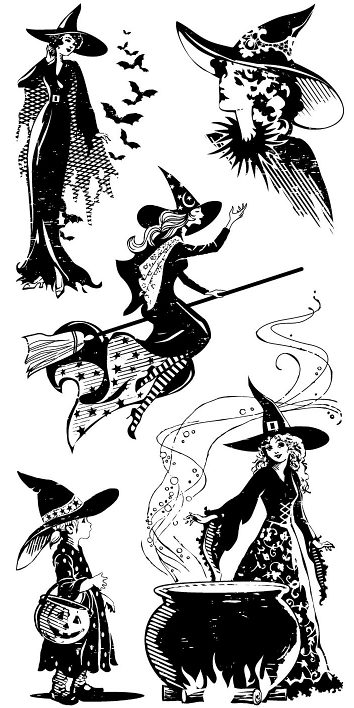 The whole set of witches from Inkadinkado is amazing.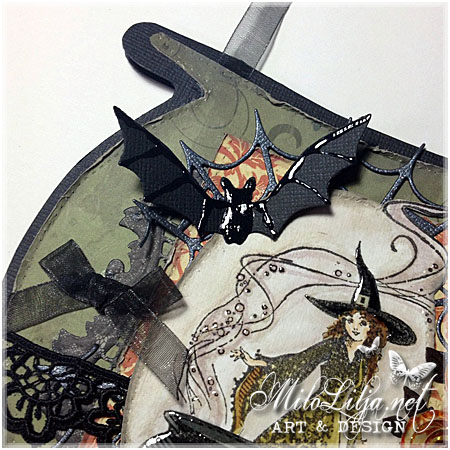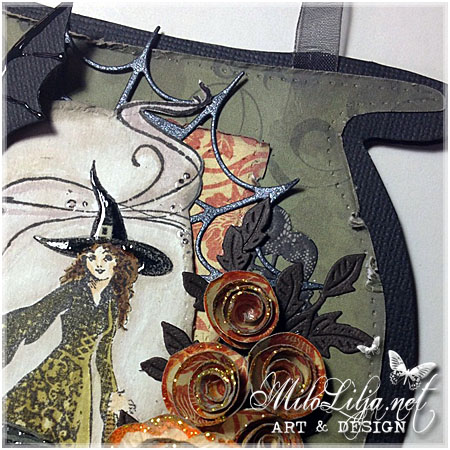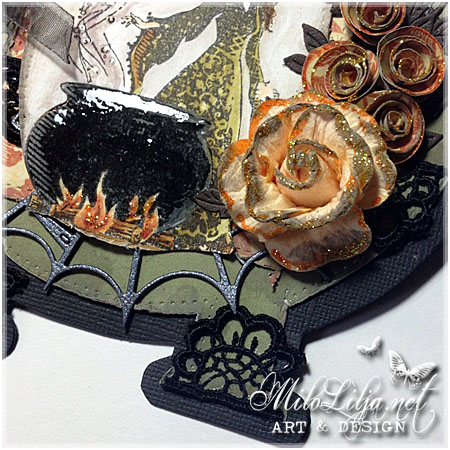 I have made the small orange flowers ​​myself.
First I cut out a circle, any size, but I usually use a diameter of 3-5 cm.
Then you cut inward like a spiral. The width of the spirals depends on how high
the flower will be. When you spin them, roll the paper all the way to the middle.
I put lots of glue in the bottom and press the spirals to it.
Very simple and pretty flowers in right colors for your project. You can decorate them with a pearl in the middle, stickles, chalk and/or crackle paint at the edges.