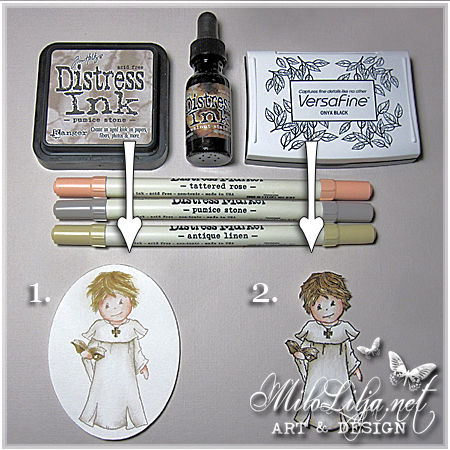 I will show you two ways to stamp the motive.
One with "Black Versa Fine", and one with "Pumice Stone –
distress".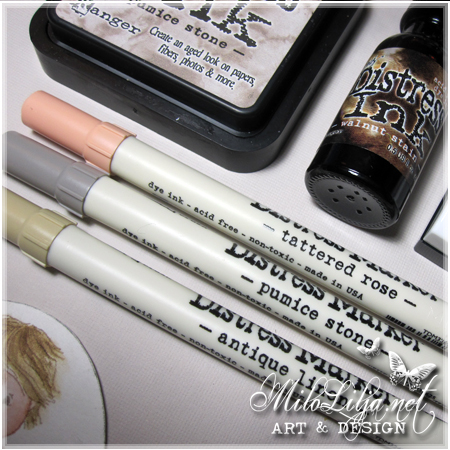 I only used this distress markers at this motive.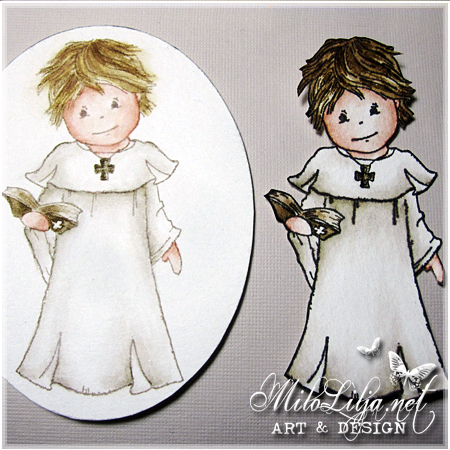 I really love the soft look at the left confirmand.
What YOU think is the nicest?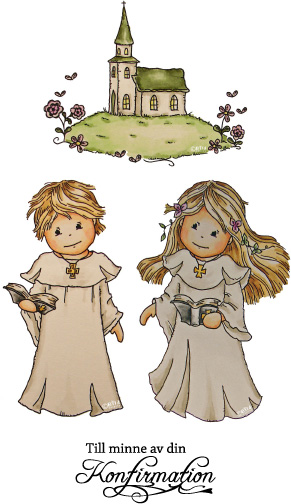 Look at theese cute confirmands from Bildmålarna!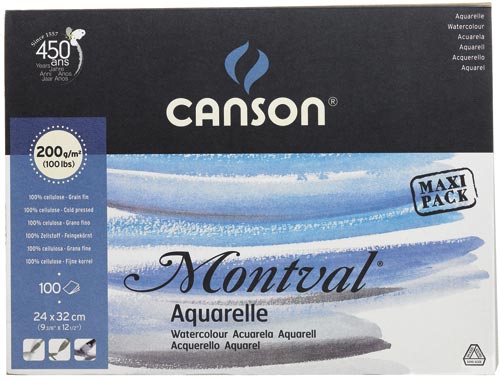 The best paper to paint on, with the distress markers.
It costs about 90 skr at Clas Ohlson.