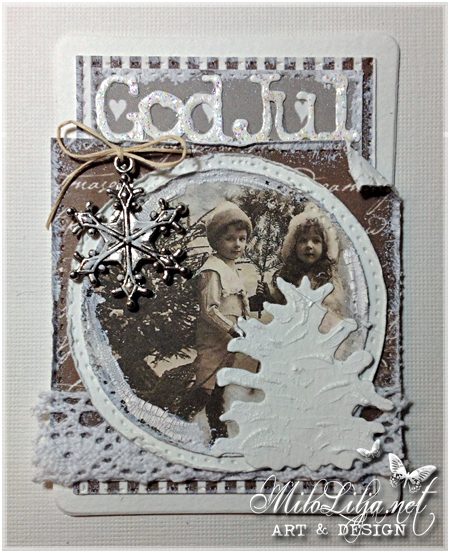 This is inspiration for Reprint Hobby.
I´ve made 6 ATC cards in my Swedish swap "ATC-cards",
at Facebook. Feel free to join!
The theme this month is "A white christmas with
at least 3 pattern papers and a lace.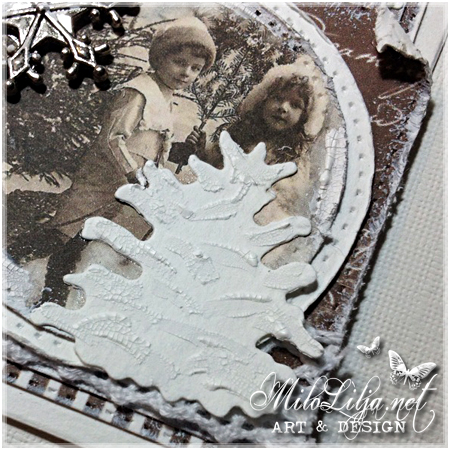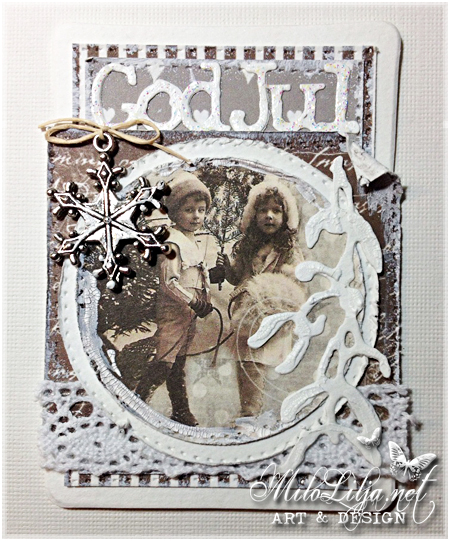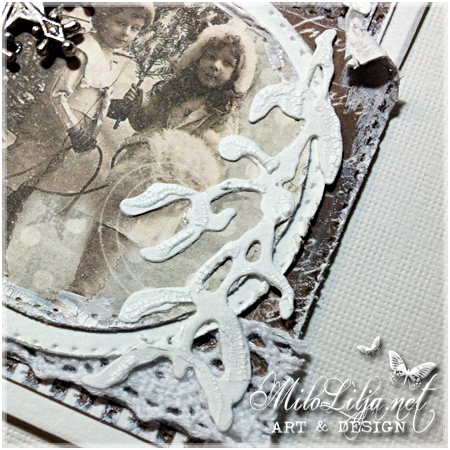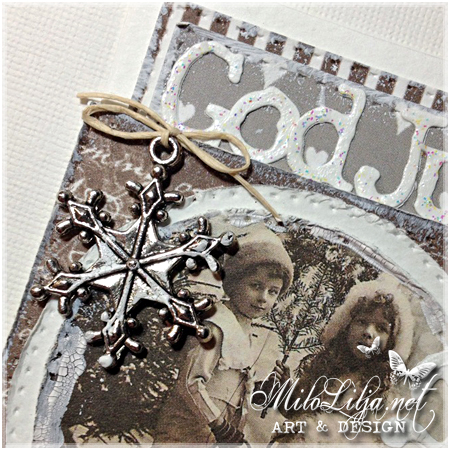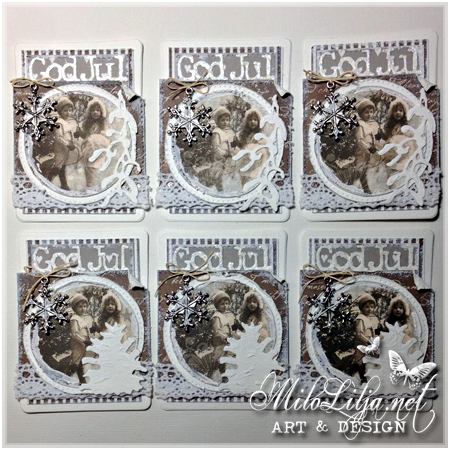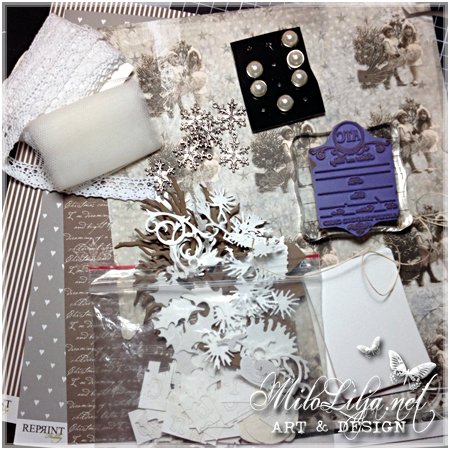 I picked together a kit from my stuff from Reprint, things I want
on my ATC cards. I don´t used everything, but almost.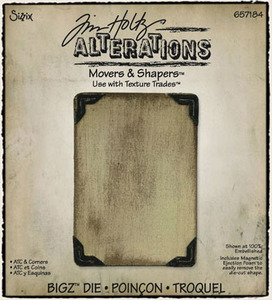 For this ATC cards I´ve used Tim Holtz die.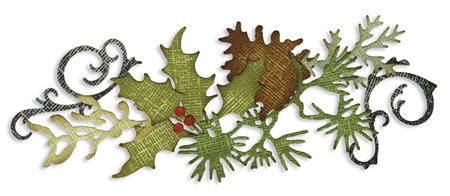 I used this "Festive Greenery" die and pick the "cone"
and the "branch", and use them in a different way.
I make them to christmas trees.
This die is a Tim Holtz die too.