Welcome to day 8 of the 31 days of Halloween
organized by Smeared and Smudged.
Airless Chambers is also a Cryptkeeper in the
Halloween countdown 2013,
for the complete list of 192 Cryptkeepers joining the
countdown to Halloween, see link here.
I participate in this as a member of Rick St Dennis
Elite Design Team for the blog Airless Chambers.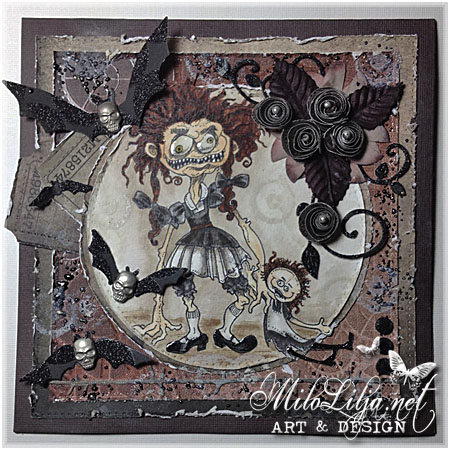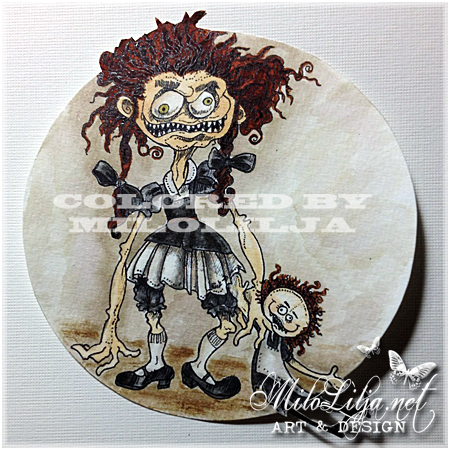 The name of this lovely woman with her doll is:
Lucy wants Dolly