Welcome to day 26 of the 31 days of Halloween
organized by Smeared and Smudged.
Airless Chambers is also a Cryptkeeper in the
Halloween countdown 2013,
for the complete list of 192 Cryptkeepers joining the
countdown to Halloween, see link here.
I participate in this as a member of Rick St Dennis
Elite Design Team for the blog Airless Chambers.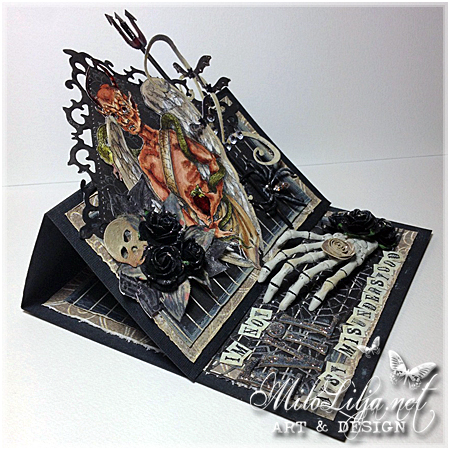 This is an inspiration card for Rick St Dennis
as a member of his Elite Design Team.
You can find his digistamps both at Zibbet and Etsy.
Digistamp I´ve used is "Original SIN".