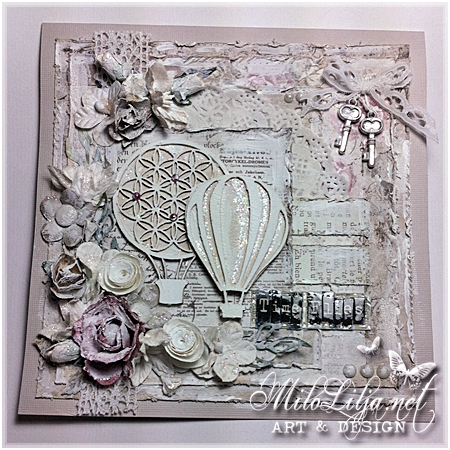 I´ve been asked if I will join Thats Just So Cute as a guest designer in February, and of course I will! So fun! I´ve made this card after my choice of challenge theme: My sketch, shabby chic and at lace.
The hot air ballons is chipboard, and they comes from Scrapiniec.
I combine this challenge post with my dt post for Scrapiniec.
This is the sketch, and it´s ok to turn it on what way you want, but it will be clear that you´ve used the sketch. Jump over to Thats Just So Cute and join the challenge! I will put toghether the prize for the winner!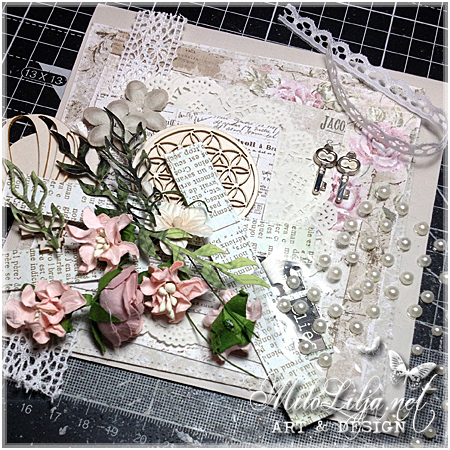 This is how I create.
First I choose things I want on my card.
Here is both decorations, motives and papers.
I NEVER glue anything before I´ve put it
together at the card, and I´m satisfied with
the places for everything. I can sit for an
hour and move around things before I´m
totally satisfied.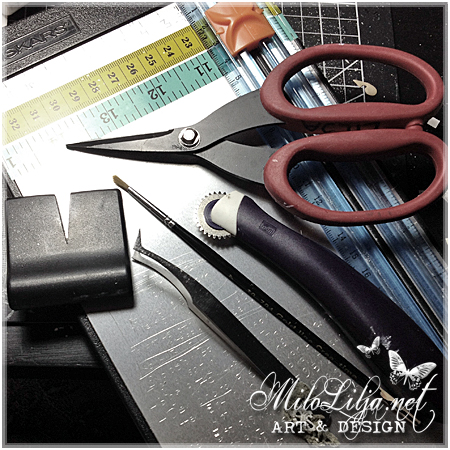 This is my favorite tools.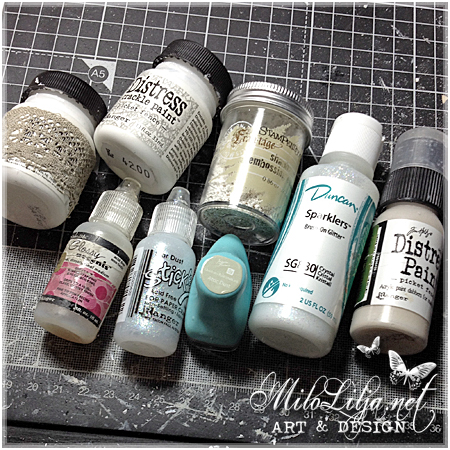 This is my favorite medium; gesso, white crackle paint, fran-tage embossing, glossy accent, stickles Star Dust, chalk, sparklers (like stickles but thinner – you have to use a brush) and distress paint.
I´m not use everything on every creation, but almost.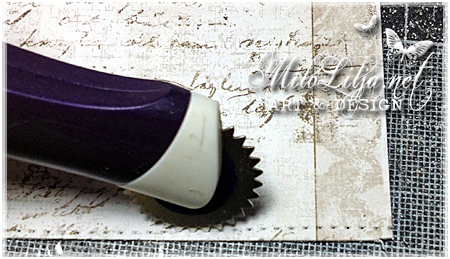 First I roll around every paper like this.
Or use a sewing machine.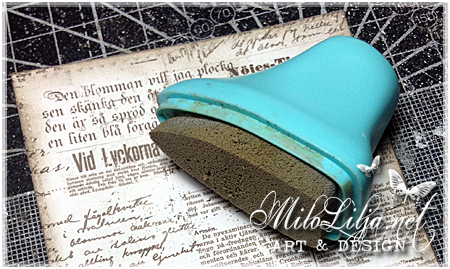 Then I put on some chalk…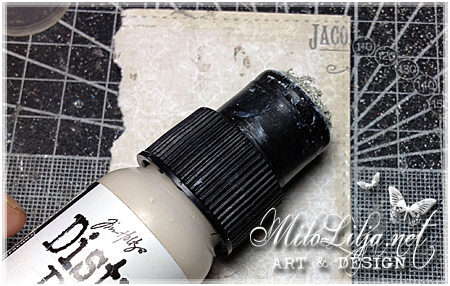 …or distress paint… or gesso… it´s different from time to time.
And then I distresss the edges with an edge scraper. It´s easier to do that AFTER chalk, because the chalk make the paper a little bit wet, and I prefer that. AND the chalk will be alive a little bit longer.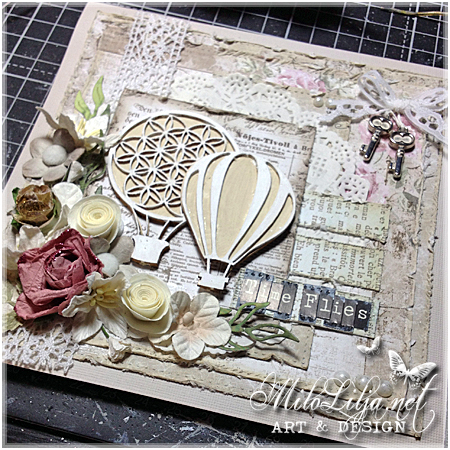 When I´m totally satisfied with how I want everything to
be on my creation, I glue it.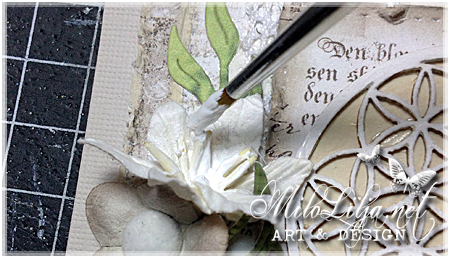 Then I use a brush and paint white gesso at flowers, papers, corners, charms and other things. Just to make it shabby. I prefer it that way. It looks a little bit more alive then. After gesso I use crackle paint here and there so it got crackled and looks old.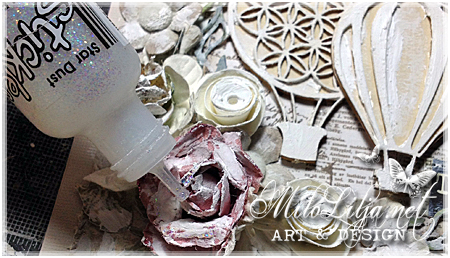 I use stickles, star dust is my favorite, at flowers and some details.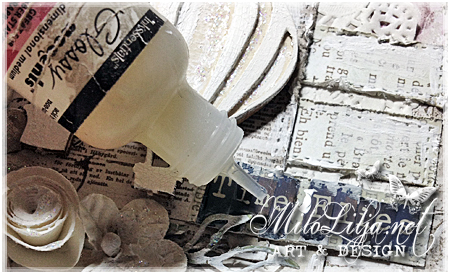 I love to use glossy accent on details. If it´s a colored motive I use it on shoes, eyes, lips somtimes, buttons and other small details. I love the effect it will make to the whole creation. Here I have used it at the text. It´s stickers and i like it to be a little bit glossy to pop.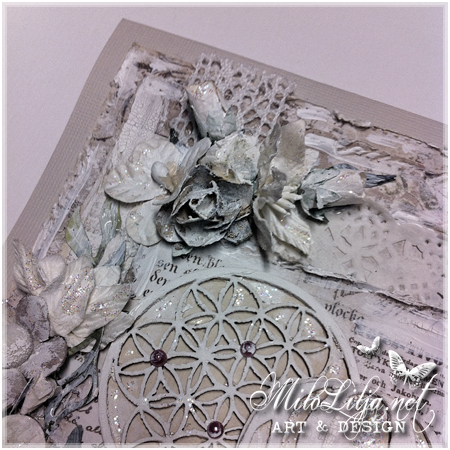 When the creation has dried it looks like this!