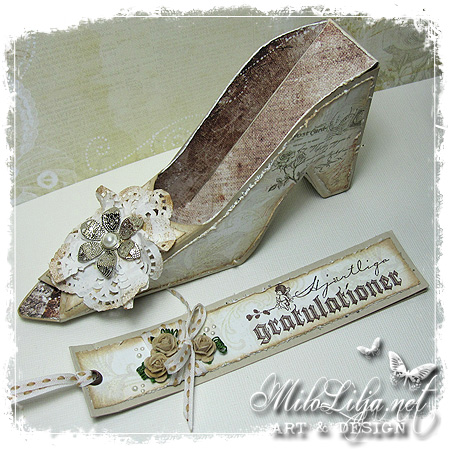 Stamp at the card: Vilda Stamps.
DT Creation.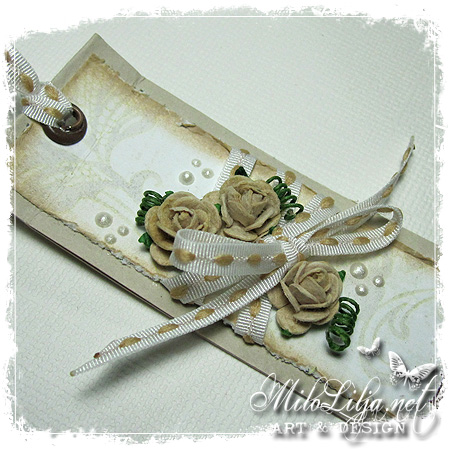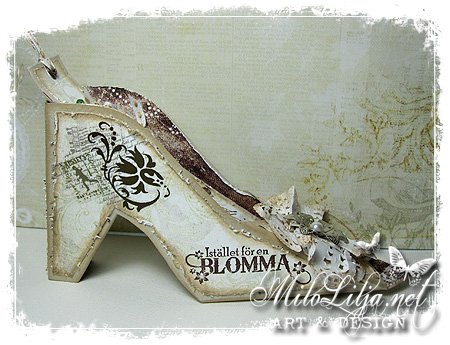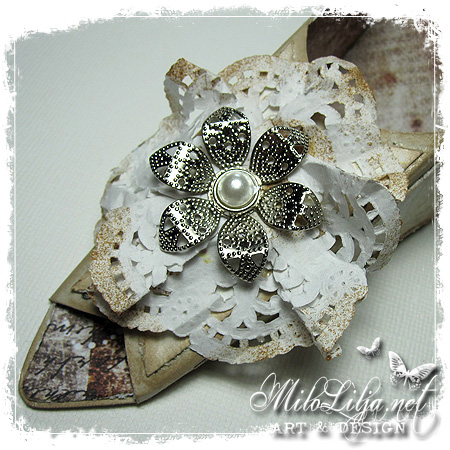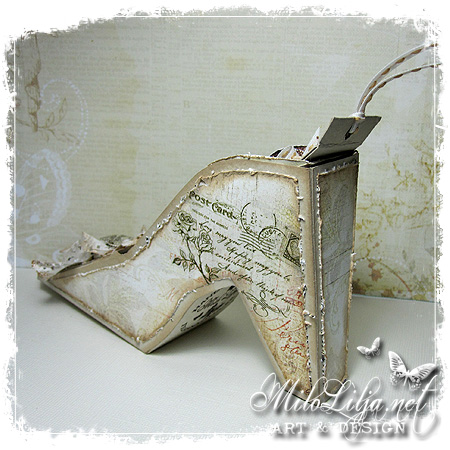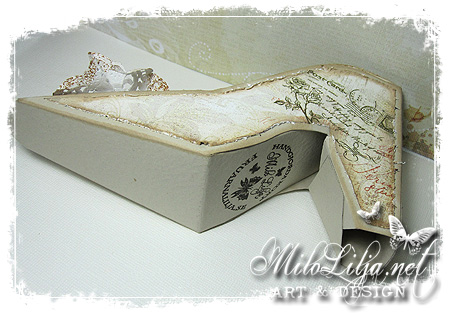 17 Responses to "My first and favorite shoe"

Becca
April 13th, 2012 at 20:46
Gud vilken underbar sko! <3 Otroligt vacker! <3 Jag bara älskar din stil!! <3 Kram Becca

stephi
April 13th, 2012 at 20:53
snyggt!!

piabau
April 13th, 2012 at 20:57
wooow super rålækker sko, flot pyntet og i fantastiske farver

Carina
April 13th, 2012 at 21:39
Läcker, Trevlig Helg

Sandra P
April 13th, 2012 at 22:01

Hej!
Åh vilken underbart vacker sko!! Helt otrolig! Kram Sandra




snojbi
April 14th, 2012 at 17:00
Kanonsnygg
Kramis

Ellen
April 16th, 2012 at 13:40
Heisan Milo!:) Jeg MÅÅTE innom deg for å se på alle dine lekre alster, IGJEN♥!!:) Du er såå dyktig på å lage dem!
Og..1000 ♥-lig takk for en utrolig koselig og inspirerende kommentar i bloggen min!!:) Den satte jeg så mega stor pris på, skal du vite♥!
Heldige du..og SPS som har fått deg på DT sitt!!:) OM vi skulle komme på et annet team sammen..en gang, så måtte det være min favoritt..Vilda Stamps, og jeg har satt meg opp der, på vent, hihi!;))
Ønsker deg en strålende dag videre!
Go'klem, Ellen

Gitte
April 17th, 2012 at 12:59

Hold da helt op, hvor er den flot den sko.




best mattress 2014
July 10th, 2014 at 05:16
Pretty nice post. I just stumbled upon your weblog and wished to say that I've
truly enjoyed surfing around your blog posts.
In any case I will be subscribing to your rss feed and I hope you write again soon!

Leave a Reply