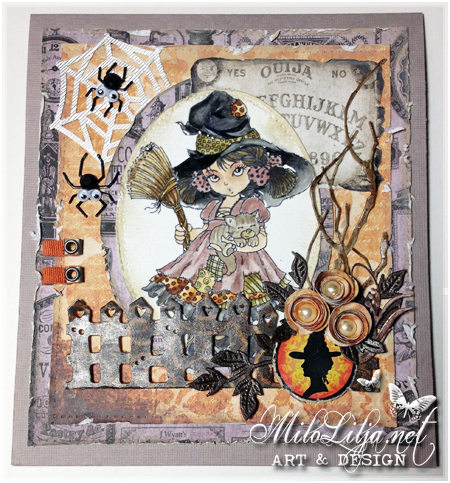 Stamp: Sweet Pea Stamps.
This is a dt creation for Sweet Pea Stamps.
I don´t hink that anyone have missed that it is
Halloween soon. It´s my favorite theme of the
year, and there are lots of fun stuff to buy.
I compete with this card in the challenge
Simon Wednesday Challenge. The theme is
Halloween or Halloween colors.